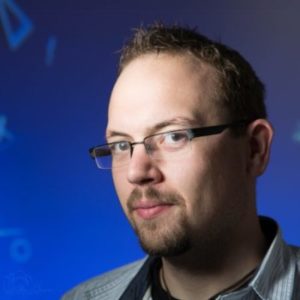 Hi! I'm Nathan.
I'm a geek, fascinated by anything I can take apart and see the inner workings of. Software, hardware,
weird Frankenstein amalgamations of the two, count me in.
I've a tendency to run away down the rabbit hole with personal projects, normally attempting to learn as much as I can about any given interest.
The Day Job:
By day I work for a multinational corporation where I lead a team of extremely talented software engineers and analysts.
We works in some of the most technically challenging areas with some really cool tech, designing awesome systems and tools to insane deadlines.
If I told you more? I'd have to shoot you. A scary lawyer type would come and chastise me and remind me of the importance of Non Disclosure Agreements!
My Spare Time?
I run far too much tech at home, just to see if I can – Occasionally to the eye-role and chagrin of my partner, and normally the fascination of the kids!-

"What, you mean you don't run an ESXI cluster, Git Repo, file server, nagios instance, home automation server, CCTV and DHCP / DNS / VPN in your own cupboard?!"

RC Models have always intrigued me; from the adapted Lego with crystal radio my farther built me, to the modern 2.4GHz open source Deviation Firmware and great little Devo 7e that's my go-to work horse now.
I'm hooked on anything that flies. Right now that's First Person multi-rotors.
I want to live like Star Trek – The Amazon Echo is quickly becoming the fulcrum of our home, and yes, there's lots of home-brew solutions
I have a fantastic circle of people and friends that I love spending time with outdoors – We may be found dressed as pirates in a field near you drinking rum!
2017-01-17